5 Star 10 Nights Umrah Package (Without Flight, Quad Share)
5 Nights Makkah, 5 Nights Madina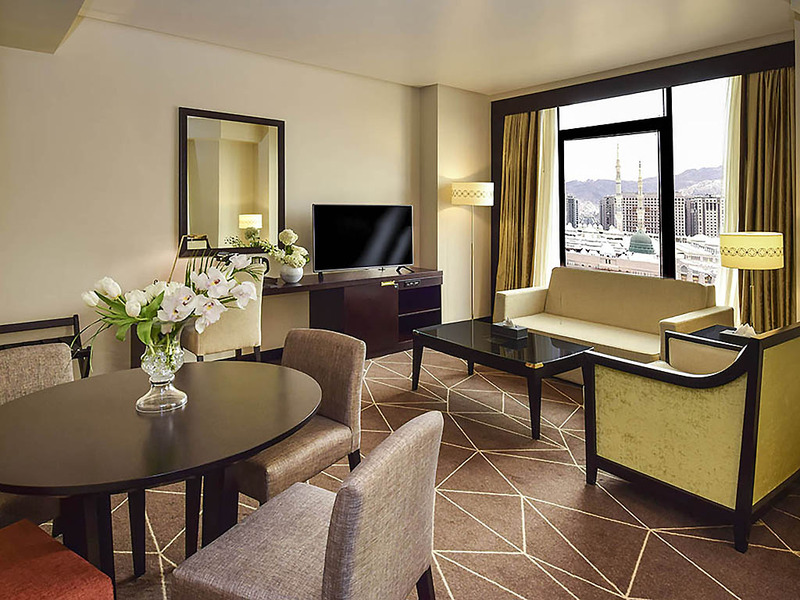 Hotels
Infinity Makkah Hotel
Infinity Hotel which is located in Makkah and away from the Holy Kaaba and Safa & Marwah, just 15 minutes' walk. This hotel is smoke-free with the availability of 24 hours room service. Pilgrims also can enjoy the free Wi-Fi and breakfast facility. They facilitate their guests with business center, meeting rooms, and laundry service. There are 3 on-site restaurants available with Coffee shops. Other features of rooms are Flat Screen TV, minibars etc.
Pullman Zamzam Medina Hotel
Pullman Zamzam Madinah Hotel has located in the Holy Prophet's (PBUH) city. Hotel is just 150m away from the Prophet's Mosque or Bab Al Salam. They offer the free Wi-Fi service to the guests of Allah. There are 835 air-conditioned rooms and each room fully designed with modern Arabic and French style. They ease the pilgrims with Flat Screen TV, coffee maker, shower in washroom etc. There are 4 on-site restaurants which offer the International cuisine, three times breakfast, lunch, and dinner. There is free parking facility for customers.
Hotel Facilities
You can found the Mini fridge and hair dryers, Wi-Fi High Speed Internet is available, you can enjoy Electric Power in rooms 220 V. There are also Central Air-condition in Rooms. On-smoking floor is also available. You can enjoy with LCD TV with satellite channels.
Flights
Not Included
Visa
Included
Transport
Not Included
Services
Breakfast: Included
Ziayarat: Not Included
£484.00 Inc. Tax
Visa
5 Nights in Makkah
5 Nights in Madina