5 star Umrah packages for 12 nights
6 Nights Makkah, 6 Nights Madina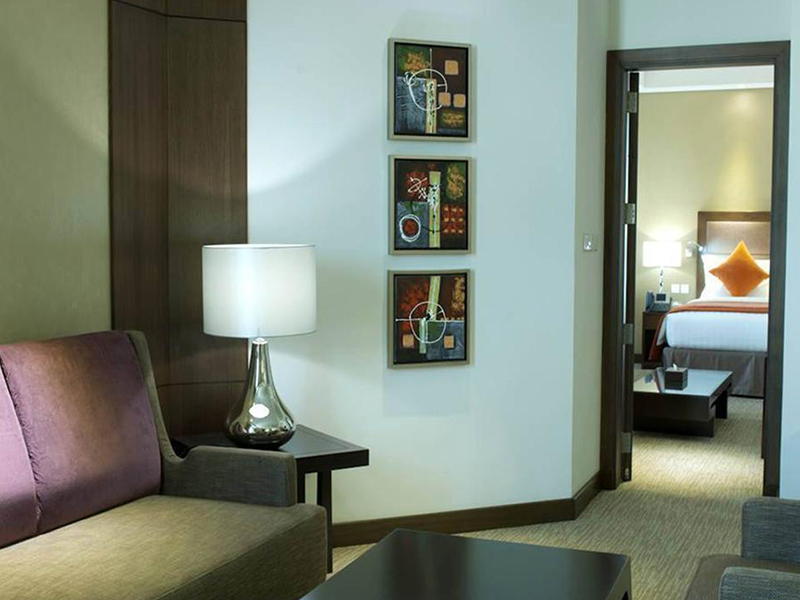 Hotels
Anjum Hotel Makkah (Quad Sharing Bed and Breakfast):
This splendid package offers 6 days stay in the renowned 4-star hotel Anjum Hotel Makkah which is located in the holy city Makkah and it is 700m away from Haram Shareef. This package allows Quad sharing Room with bed and breakfast facility along with the other facilities of air conditioned rooms with LCD televisions etc.
Crowne Plaza Hotel Madinah (Quad Sharing Room Only):
The package also offers 6 days stay in the famous Madinah's hotel Crowne Plaza Hotel Madinah. This 4-star hotel is located near Masjid Al-Nabawi and has the amenities of lavish environment and comfortable Quad sharing Room with a rapid 24-hour reception service.

Flights
Check out the most amazing Middle East Airlines Indirect Flight with reasonable prices and have a splendid experience by booking these amazing flights of your choice.

Visa
Visa: is also included in the package but mofa's applications charges will apply.Anyone can apply for visa.
Male: No requirement.
Female: Under 45 may not go for Umrah without Mehram.
British Passport Holders: Only passport required.
Other Passports Holders: Need to bring previous passports and current passport with utility bill or telephone bill or bank statement.
£928.00 Inc. Tax
Visa
6 Nights in Makkah
6 Nights in Madina